May 08, 2016
We survive by adapting to our environment. From early hunter-gatherers to modern-day agriculture, humans have lived by altering our world – but, once, the world changed us. Rick Potts, a paleoanthropologist and director of the Smithsonian's Human Origins Program at the National Museum of Natural History, is leading an international team to study how a fluctuating climate that occurred between 500,000 and 300,000 years ago likely altered the course of human evolution.
In October 2012, the Human Origins Program collaborated with the National Museums of Kenya to collect the first long-term sediment core from the Olorgesailie early human fossil site in the southern Kenya Rift Valley. Olorgesailie, a sedimentary basin located in southern Kenya's East African Rift Valley, has been the site of numerous excavations since 1942 and yielded some of the most important scientific discoveries relating to human origins and evolution. An international team of scientists, environmental consultants, local Maasai landholders, and engineers drilled up to 166 meters below ground to recover 3-meter segments of core dating to the past 700,000 years.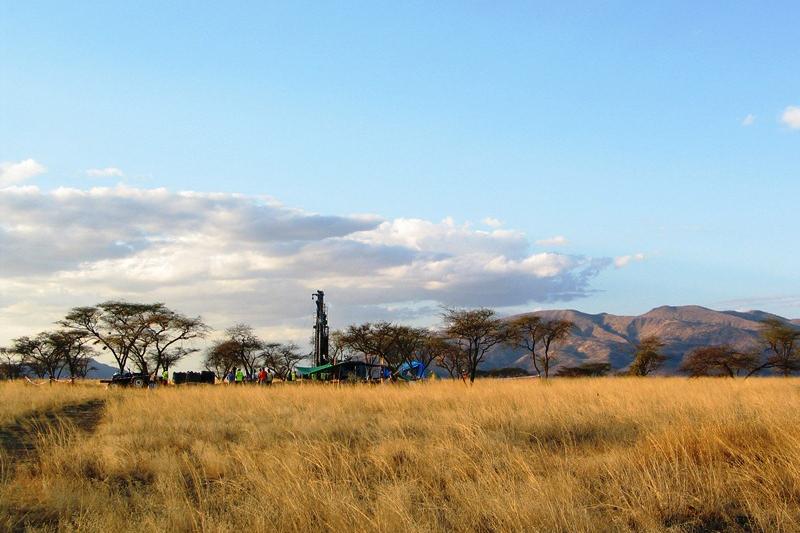 Unlike data collected from the surface, which has been weathered and disrupted by time, the Olorgesailie core has been undisturbed for hundreds of thousands of years. These long cylinders, drilled from an ancient lakebed, are a detailed record of minerals, plant matter, and other substances covering the past 700.000. They hold a precise record of environmental changes, both regular events like the change in seasons as well as extreme events like droughts and floods. These core samples hold clues to the specific environmental conditions that led to the evolution of modern humans.
Although the actual drilling at Olorgesailie took about one month to complete, the idea to drill down and explore ancient lakes, lakebed outcrops, and ocean basins around the areas where early humans evolved was the result of many decades of research into the relationship between human evolution and climate variability.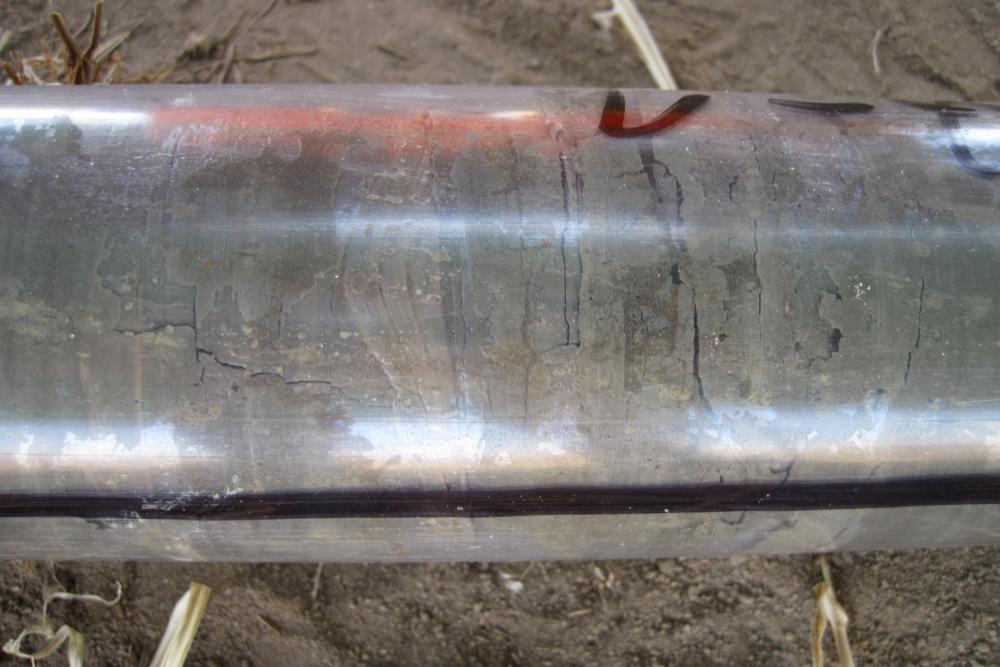 Two decades ago, Rick first hypothesized that human evolution had responded to climate fluctuations hundreds of thousands of years ago. While excavating at Olorgesailie in the 1980s, 1990s, and 2000s, he observed extensive variety in the fossil layers, indicating climactic instability that he suggested might correspond closely with human evolution.
Previous research had long proposed that early humans evolved—growing large brains and walking on two legs—to adapt to the arid savannas of southern Africa. But while animals suited only to the savanna went extinct, humans survived and thrived. Rick and the Human Origins team identified periods of climate variability across Kenya, and found evidence of early humans adapting to meet climate fluctuations. Studying those changes sheds light on how and why humans evolved and how we were able to spread across the globe.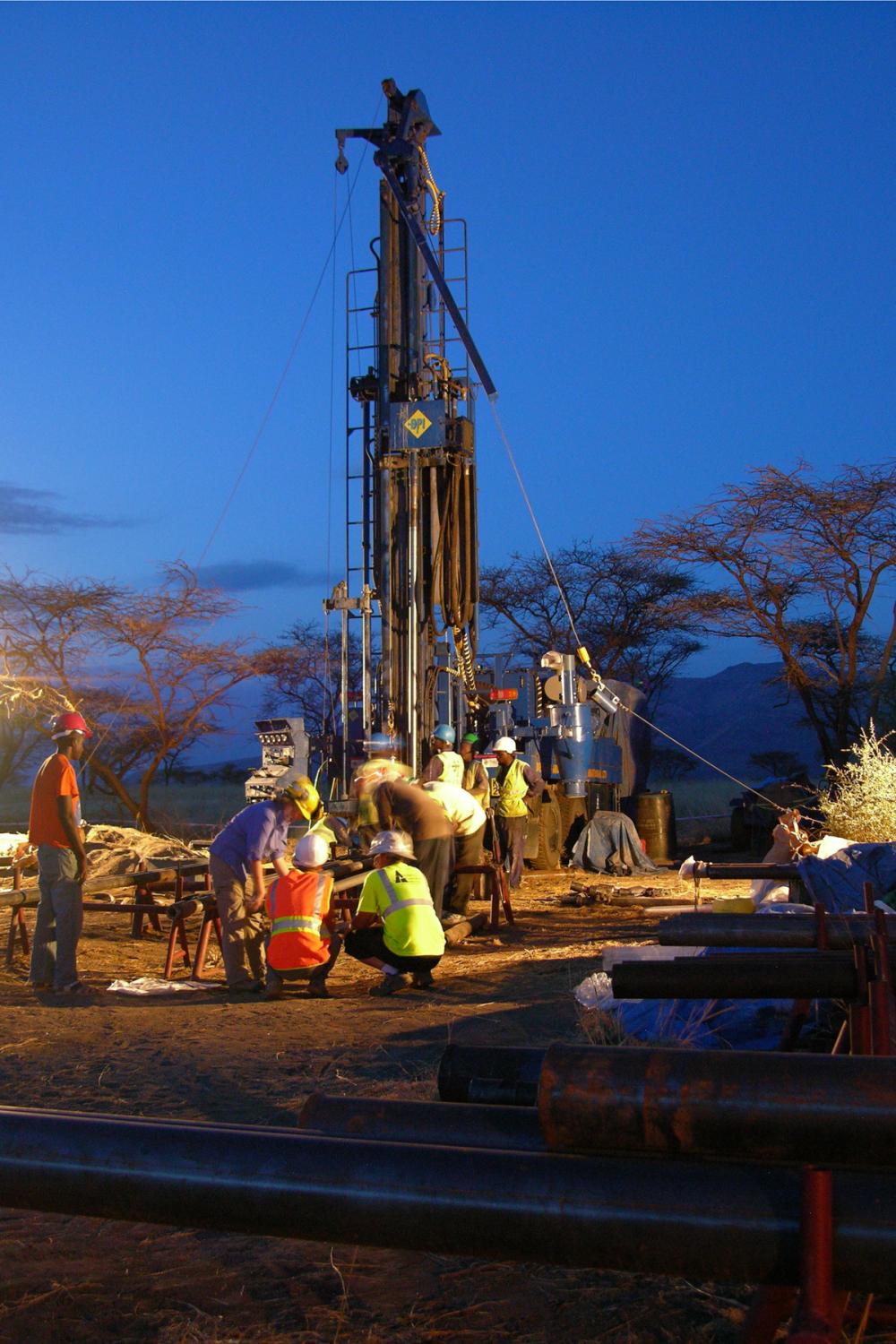 "Our ancestors were originally small, ape-like creatures," Rick said. "Over a long time, human qualities and different species emerged. Now we're a single species spread all over the world adjusting to many different environments. That has never been explained by the idea that we adapted to a specific ancestral environment."
The drilling at Olorgesailie is bringing more evidence about these environments to the surface. A team of 28 international scientists began analysis of the core in April 2013, examining over 2400 core samples during a weeklong workshop at the University of Minnesota, studying lake sediments, volcanic ash, micro-organisms, charcoal, and isotope chemistry. As analysis continues, the core has already yielded new information, including evidence of a previously undiscovered deep lake at Olorgesailie. In the future, scientists plan to delve deeper into specific intervals for more detailed analysis. New results of the Olorgesailie Drilling Project are available online through the Smithsonian's library of human evolution research.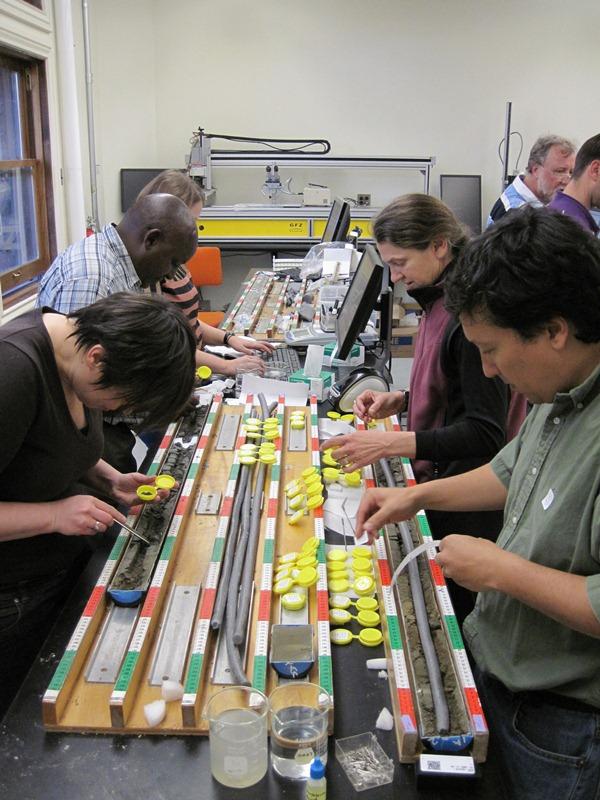 Research findings from the Olorgesailie long climate core indicate that climactic variability correlated to shifts in human evolution; there was a fundamental connection between early humans and the environment, as there is today. "The view held by many people is that humans and nature are separate, but the study of evolution counters that," Rick said. "People everywhere are still dependent on their surroundings, and so we cannot live in ways that are indifferent to our effects on nature."
Smithsonian's Human Origins team worked with multiple international partners on the Olorgesailie Drilling Project, among them Drilling and Prospecting International, Ltd.; Earthview Geoconsultants Ltd.; Drilling, Observation, and Sampling of Earth's Continental Crust (DOSECC) and DOSECC Exploration Services; the University of Minnesota's LacCore: National Lacustrine Core Facility; and a Kenyan site team. The core now resides permanently at the international lake core facility, LacCore, at the University of Minnesota, Minneapolis.